Bosserman Law Is Your Memphis Adoption Lawyer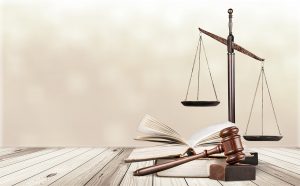 Adopting a child means taking on an additional responsibility. Yes, it is a nice way to give children that have been abandoned or lost their parents at a young age a childhood they deserve. However, not being able to pull it off properly can ruin the lives of both the adoptive parents and the adopted child.
Not everyone is a specialist of Adoption Law and with this highly important step of your life, it is crucial that you choose the right person to do the job for you. Here are a few things adopting parents should know before they go ahead with choosing a Memphis Adoption lawyer.
Prior Experience

One of the main things to know before choosing an adoption lawyer is asking if they have a prior experience of working with such adoption cases. Ask them if they have handled one recently (they will not be knowledgeable about the inter country adoption changes that took place in 2014 if they have not handled any such case recently). Make sure the attorney you are choosing is up to date and knowledgeable about the adoption process you are planning to start.

Consumer Rating and Professional Licensing

Always double-check if the adoption lawyer has a license from your state. You can also take help from parents who have adopted a child and ask for a reference.

Know Who is Going to Follow Your Case

It is important to ask if you will be working directly with an attorney or with one of their assistants. It is good to know about all the details of the lawyer before choosing them—like the timings they work, the mode of communication they prefer, etc.

Know about the costs

When deciding on a specific adoption lawyer, make sure you ask them about their consultation fee. Also, ask them about an estimated budget for adoption.

Use a professional Attorney/Agency/Organization

If you are adopting a child, you need make sure that it is lawful and fulfills all the legal and administrative criterions. For that you will need help from a professional Adoption lawyer in Memphis or adoption agency.

There are legal strings attached to adoption. To make sure these strings don't hold you back, contact our adoption department today! We have specialist lawyers who can help you in the adoption process from the beginning to the end. Our top attorney also has an experience of adopting a child himself and will be able to guild you best in this matter.