Bosserman Law Is Your Memphis Adoption Lawyer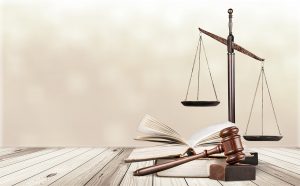 Adopting a child means taking on an additional responsibility. Yes, it is a nice way to give children that have been abandoned or lost their parents at a young age a childhood they deserve. However, not being able to pull it off properly can ruin the lives of both the adoptive parents and the adopted child.
Not everyone is a specialist of Adoption Law and with this highly important step of your life, it is crucial that you choose the right person to do the job for you. Here are a few things adopting parents should know before they go ahead with choosing a Memphis Adoption lawyer.
Prior Experience

One of the main things to know before choosing an adoption lawyer is asking if they have a prior experience of working with such adoption cases. Ask them if they have handled one recently (they will not be knowledgeable about the inter country adoption changes that took place in 2014 if they have not handled any such case recently). Make sure the attorney you are choosing is up to date and knowledgeable about the adoption process you are planning to start.

Consumer Rating and Professional Licensing

Always double-check if the adoption lawyer has a license from your state. You can also take help from parents who have adopted a child and ask for a reference.

Know Who is Going to Follow Your Case

It is important to ask if you will be working directly with an attorney or with one of their assistants. It is good to know about all the details of the lawyer before choosing them—like the timings they work, the mode of communication they prefer, etc.

Know about the costs

When deciding on a specific adoption lawyer, make sure you ask them about their consultation fee. Also, ask them about an estimated budget for adoption.

Use a professional Attorney/Agency/Organization

If you are adopting a child, you need make sure that it is lawful and fulfills all the legal and administrative criterions. For that you will need help from a professional Adoption lawyer in Memphis or adoption agency.

There are legal strings attached to adoption. To make sure these strings don't hold you back, contact our adoption department today! We have specialist lawyers who can help you in the adoption process from the beginning to the end. Our top attorney also has an experience of adopting a child himself and will be able to guild you best in this matter.
According to Forbes, nearly 2.5 million Americans die each year, leaving little or no directions about the distribution of their assets to their loved ones. While death may not be an option, making a will that can protect your rights and give each person their deserved share of your property is very much a matter of choice. Even for people who have made an estate plan for the execution of their estate and have already drawn up a will, a will can be updated and changed according to changing circumstances.
How do you know if it's time to change your will? This blog outlines the situations your Southhaven Estate Attorney will tell you when you should update your will.
When should it be updated?
In the event of the birth of a child, you may want to assign some of your property to the newest entrant of the family.
If you have recently gotten married or divorced, you may have to make necessary changes in your estate plan to accommodate the new additions or subtractions
The executor, testator or guardian or the will dies or refuses to accept the responsibilities leveled against them.
If you decide to change your mind about certain gifts that you have made in the previous will.
The law change and you have to modify your will accordingly
The value of the estate fluctuates to a new high or low and the will needs to be modified to reflect the current changes
The sole beneficiary or one of the beneficiaries of the will dies.
Changes in the estate, either by way of acquisition or by way of sale.
The children grow up and no longer remain minors.
How can it be updated?
There are two ways to update your will. You can either:
Make a new one, and add a clause in it that revokes the previous one
Create a codicil as an attachment to the existing will and sign it giving effect to the change made under the will.
There is no one way of updating your will as the facts represent. You can have your will updated in a number of different ways and each will depend largely on the situation. For example if your old has tax advantages, it would be best if you simply used a codicil to make changes to that one.
If you want more information on when is it the best time to update your will or how should you go about doing it talk to a good Southhaven Estate Attorney. For more information on estate law, contact us today!
Mississippi Child Support Laws – The top things you need to know
Mississippi adheres to a specific set of codes when it comes to child support payments. In case of a divorce when the child is handed custody to one parent, the other parent is required to pay child support. To determine the amount to be paid and settle the matter, finding a child support attorney in South Haven is important. However, it is not that difficult as there are many lawyers who specialize in constructing these agreements.
This law was formed so that the parent who is not living with the child full time has to bear responsibility as well, and pay for the needs of the child/children as well. The custodial parent is obligated for child support too; however, there is no certain percentage of their income that has to be documented legally as the state assumes that this parent will be providing for their children through their assets.
The payments made by the custodial parents continue till the child turns 21. In case the child is sentenced in a juvenile facility, the non custodial parent is not obligated to pay child support for the period the child spends in jail.
How to calculate the payments?
To calculate the amount that a non-custodial parent has to pay, the first thing to know is the total income from all sources. These include salary, commissions, investments, trust and inheritance.
Taxes, disability contributions, social security contributions and mandatory retirement are to be subtracted from these and the difference would be the Gross income.
Child support percentage is as follows:
1 child: 14% of income
2 children: 20% of income
3 children: 22% of income
4 children: 24% of income
5 or more children: 26% of income
Adjustments in the amount paid
In some cases, it is possible that the amount being paid for child support is unfair to a parent or the child. In some cases, the amount set by the state can be rebutted with evidence of factors such as extraordinary medical expenses, child's own income, increase in either parents' income, and the child's age.
As times, agreements have been made between the parents to adjust the child support amount to be fair to the other parent. This agreement has to be written though and submitted in court where the agreement has to be approved by a judge.
Details for this process can be discussed with your child support attorney in Southaven, as they can better guide you to what would be fair for you and your child. For more information on family law, contact us today!
Separating fact from fiction when it comes to the law is never easy. Matters get more complicated with the topic of domestic adoption law. With such an emotionally charged subject and constant developments, it can be hard to distinguish what's real and what's just a rumor.
To help you better understand the process of domestic adoption, we'll take a look at some of the most common myths and realities.
International Adoption is More Common Than Domestic
Fiction. While international adoptions are certainly common, domestic adoptions occur more frequently in the United States. In fact, the number of international adoptions is shrinking overall with the Wall Street Journal referencing 6,441 international adoptions in 2014 vs. 23,000 in 2004. Many families are choosing to go the domestic route when it comes to adopting a child.
Domestic Adoptions Are More Open Than They Were in the Past
Fact. The general nature of adoption has changed greatly over the past few decades with more people favoring a transparent process. Instead of conducting the process in secret, adoptive parents and birth parents are more likely to take the time to get to know each other these days. This approach to adoption allows more information about the child's medical and family history to be shared as well.
Domestic Adoptions Are Long, Drawn-Out Processes
Fiction (mostly). Why do we say mostly? Because the actual duration of an adoption process does vary, and there are no guarantees as far as an end-date. Without the right guidance, you can find yourself tangled up in home studies, court hearings and more. However, the right counsel makes a world of difference.
At Bosserman Law, we understand the ins and outs of adoption because we've been through the process ourselves. Our guidance will turn the process into a joyful one for you and your growing family.
If you're not sure where to begin or just need a confidential ear, reach out to Bosserman Law today by calling 662.890.9558. We'll provide the guidance you need to begin building or expanding your family.
Have you always been called by a different name to your actual birth name, even by your parents?
Or perhaps you just don't like your given name and want it gone?
Whatever the reason, changing your name is a relatively simple process.
Here's how to do it in a few simple steps.
Can I Choose Anything as My New Name?
There are some restrictions on what you can choose as your new name.
In general, these are meant to safeguard the interests and well-being of third parties. For example, you can't change your name to get away with a debt or to keep from getting sued. You also can't change your name to something that's misleading, intentionally confusing or socially unacceptable, such as an obscene or threatening word or a racial slur.
Petitioning the Court
The procedure to change your name varies from state to state, but it always requires filing a petition. A petition is basically a formal request for permission to change your name. Besides filling in your new name, you'll need to give your reason for wanting a name change. You'll also need to sign a declaration confirming that you're not changing your name to avoid any of your legal obligations.
In some states, you'll need to undergo a police check before filing the petition. The petition itself might also ask for information about any criminal convictions.  You may need to publish the notification of the change in the local newspaper.
Once you've filled in the form, you'll have to get it notarized and filed in County Court. The Court will set a hearing, which you'll need to attend to answer any questions the judge might have. If the judge is satisfied that your request is within the law, he'll sign a name change order.
Making Your Name Change Official
Once the judge signs your name change order, you're good to go. However, you'll still need to make it official by letting everyone know about it. Some states require you to announce your name change in a local newspaper. You'll also want to order a new birth certificate and change your other identification, such as your passport and driving license.
Do you need help kick-starting your name change procedure? Contact Kelly Bosserman at Bosserman Law today.
As a parent, you're legally obliged to support your children, irrespective of whether you're married or not.
Of course, things can get complicated if you're separated or divorced, especially if you and your ex have become estranged. Raising children isn't easy, so you owe it to yourself and to your children to know your rights and make sure that your ex fulfils his or her end of the bargain.
Here's how to do this.
Are You the Custodial or the Non-custodial Parent?
If you're the primary caregiver with custody, you're the custodial parent. You're still responsible for paying child support. However because you're already spending money on and sharing many of your other assets with your children, you won't be ordered to make actual payments.
Your position will be different if you spend less than half the time with your children and do not have full custody. As a non-custodial parent, you'll be ordered to pay child support. Child support payments are calculated as a percentage of your adjusted gross income in accordance with state guidelines.
What if My Ex Doesn't Pay Child Support?
Making sure your ex's duty to pay child support is recognized is an important step. But what if regular payments aren't forthcoming?
There are many ways you can ensure that your ex pays child support regularly. The easiest is to ask for income withholding.
This is exactly what the name suggests: your ex's employer will withhold the child support due from your ex's paycheck. If your ex is unemployed, the alternative is to ask for unemployment intercept. This is similar to income withholding, except that the child support due will be withheld from your ex's unemployment benefits.
You may be able to obtain assistance from the state's child support enforcement unit.
What Are the Legal Consequences of Missing Child Support Payments?
Collecting child support might sound like a whole lot of trouble, and you may be tempted to let it go. But your ex is responsible for your children's well-being, even if he or she never sees them. Missing child support payments can also have serious repercussions, including jail time.
Are you having trouble collecting child support payments? Contact Bosserman Law at 662-890-9958 to schedule a consultation.
Divorce is an emotionally and mentally challenging legal affair. Financially, it can be devastating. Whether or not it goes smoothly or gets nasty depends on how you handle it. However, you have a couple of options to make the process easier.
Contested Divorce
If you and your spouse can't settle on what to eat for dinner let alone anything else, then a contested divorce may be your best option. Contested divorce is the lengthier, expensive process held in front of a judge with lawyers arguing on your behalf.
Because of these proceedings, the specific terms of your divorce become a part of public record. Contested divorces are common because spouses can't come to agreement on matters such as child custody and support, property division, and alimony.
Uncontested Divorce
However, if you and your spouse can agree on specific terms without the mediation of a judge, you could go with an uncontested divorce. In Mississippi, uncontested divorce is a divorce on the grounds of irreconcilable differences. This process is much simpler and less expensive.  Thus, saving some of your sanity and, perhaps, remaining civil with your future ex-spouse.
Divorcing in Mississippi
To divorce in Mississippi, you or your spouse must have been a resident of the state for the past six months. If either of you are in the armed forces and stationed within the state, you are automatically considered residents. When filing, it must be done in the county in which you reside.
Irreconcilable differences are the No-Fault grounds for divorce. Some common Fault grounds include impotency, incarceration, drug or alcohol abuse, adultery, and cruel and inhuman treatment. (Speak with us for a complete list.)
During a contested divorce, the judge will take into account each spouse's financial situation to determine property division, alimony, and child support. The judge will also take the child's (12 years of age or older) preferences into consideration when disputing custody. If a spouse wishes to change their name, they can petition this during the divorce proceeding.
If you're ready to begin the divorce process whether it be contested or uncontested, in Mississippi, Tennessee or Missouri, Bosserman Law can help you.
Grandparents play a vital role in any child's life. There may be times when for the well-being and safety of your grandchildren some kind of legal custody makes sense. Knowing your options and rights is the first step. Let's take a closer look at legal custody, guardianship and adoption.
Legal Custody for Guidance and Primary Care
Legal custody is the starting place for many grandparents. A legal custody order is granted by a judge upon proper proof that the parent is unfit. These decisions are made on the best interest for the child or children. Parents retain the right to visitation. It is important to remember that legal custody is not permanent. If a parent can show that he or she is now prepared to care for the child, the custody may be returned to the actual parent.
Guardianship for Added Authority
Guardianship and legal custody have many similarities. Both are granted by a judge and require the grandparent(s) to assume daily care for the child. In fact, in many parts of the country, people use these two terms interchangeably. Therefore, it's important to check with your legal advisor to determine the right type of custody for your situation and location. Guardianship may include a more permanent status and added authority.
Adoption for Maximum Responsibility and Stability
Adoption, of course, is the most comprehensive option. In order for an adoption of grandchildren to take place, the parent(s) must give up all parental rights or have them revoked. In the case of an adoption, the grandparent becomes the legal parent and assumes all responsibilities. Parents are not able to request custody later. This situation benefits grandparents wanting to assume the complete role of parent and looking to provide maximum stability.
Deciding to obtain custody or legal guardianship of your grandchildren can be a stressful process. Instead of going it alone, trust the experts. Give us a call at Bosserman Law and we'll help you find the best solution that safeguards the well-being of your grandchildren.
There will likely be nothing you ever do inside of a courtroom more important and life-altering than discussing the custody arrangements of your children.
It is vital during these proceedings that you understand first the process of what's happening in the moment and just as importantly, the result of the outcome.
Don't worry.
It's my job to ensure that you're armed with the right information going into the proceeding, aware of what's happening as it happens, and clear on the ramifications of the decisions rendered.
As part of doing that job to the best of my abilities, I'm including here a list of terms and definitions that you'll perhaps encounter in your legal efforts to spend time with your kids.
Please understand that this list of terms is far from exhaustive. It contains only a sampling of legal terminology that you'll need to understand to be equipped to maximize your time with your kids after a divorce.
If you have been threatened with divorce, or if you would simply like to review your current parenting plan and pursue some changes, please contact me today. I welcome the opportunity to help you raise your children the way they certainly deserve to be.
Advocate
Someone who helps and supports another person. An advocate will "take sides" and promote his or her client's view or interests.
Affidavit of Paternity
A form on which the mother, the father if not married to the mother, and mother's husband if she is married, can each state who is the child's biological father.
Alimony
Money paid by a divorced husband or wife to the ex-spouse for personal support.
Child Support
The financial obligation that both parents have to their child(ren).
Custody Investigator
A court appointed expert who is educated, experienced and trained in child development and the effects of divorce or separation on children. The custody investigator assesses a family and recommends to the judge a parenting plan that is in the best interests of the children.
Custody and Visitation Plan or Parenting Plan
The plan describing how the parents will be involved in their child(ren)'s life, recognizing that children of different ages have different needs and that the plan will also change if one or both of the parents move. A parenting plan usually describes the child(ren)'s schedule and describes which parent will make decisions about various things in the child(ren)'s life. After reviewing the parenting plan, the court will be able to determine the legal custody and physical custody arrangements for the child(ren).
Decree and Judgment
The final decision of the court in a family law case. If your case includes an order for money to paid by one side to the other as part of the property division, be sure that your final decree is also says judgment so that you can use collection procedures to get the money if the person does not comply with the order.
Divided Custody
One parent has primary physical custody of one or more children of the relationship and the other parent has primary custody of one or more other children of the relationship, and the parents do not have shared physical custody of any of their children.
Joint Legal Custody
Both parents share the responsibility for making the major life decisions affecting the child's welfare, such as where the child(ren) go(es) to the doctor, goes to school or how money matters are handled. The alternative to shared legal custody is sole legal custody.
Noncustodial parent
The parent who doesn't have custody of the child(ren) and who is usually ordered to pay child support to the other parent who has custody of the child(ren).
Obligee
The person who is receiving child support.
Obligor
The person who is paying child support.
Parenting Plan or Custody and Visitation Plan
The plan describing how the parents will be involved in their child(ren)'s life, recognizing that children of different ages have different needs and that the plan will also change if one or both of the parents move. A parenting plan usually describes the child(ren)'s schedule and describes which parent will make decisions about various things in the child(ren)'s life. As a result of the parenting plan, the court will be able to determine the legal custody and physical custody arrangements for the child(ren).
Physical Custody
The right of a parent to have the child(en)actually live in their home. There are two types of physical custody arrangements: primary physical custody and shared physical custody.
Primary Physical Custody
The technical term for when the child(ren) live with one parent more than 70% of the year, which comes out to 256 or more overnights and the other parent less than 30% of the year, which is fewer than 110 overnights. If the child(ren) live with each parent more than 110 overnights, the technical term is shared custody.
Shared Physical Custody
The technical term for when the child(ren) live(s) with each parent at least 30% of the year. In other words, if the child(ren) live(s) with each parent for at least 110 overnights, the technical term is shared custody.
Sole Legal Custody
One parent is given the legal authority to make the major life decisions affecting the child's welfare, such as where the child(ren) goes to the doctor, goes to school or how money matters are handled. If the parents do not agree on a decision about the child(ren), the parent with sole legal custody has the right to make the final decision.
Visitation
The right of a parent and child to contact and visit one another when the child is residing or visiting with the other parent. The law presumes that it is in the best interests of the child(ren) to have frequent and continuing contact with both parents so that both parents can maintain a good relationship with the child(ren). The schedule for visitation will be set out in the parenting or custody and visitation plan.
Growing my family through adoption has been a life-changing and rewarding experience. But it was not a decision my wife and I came to without substantial planning and careful thought. If you are considering building or growing your family through adoption, you have surely spent more than a handful of sleepless nights in conversation with your spouse and countless hours online doing research.
And yet, you probably still aren't sure if you are prepared.
It's a common concern – and a reasonable one. In fact, if you show me someone who takes a leap of faith like this feeling fully prepared,  I'll show you someone who's not nearly prepared enough.
There are countless resources online and off to help you make informed decisions throughout your adoption journey. One of the best, and simplest, is a quiz compiled by the resource website adoption.com. I suggest that you make two copies of the questions below. Answer them privately and ask your spouse to do the same. Then compare your answers and use them as the foundation for a series of open and honest discussions.
After those discussions, I cordially invite you to schedule a visit with me to learn more about what I learned from my family's experience and how I may assist you in your journey.
Here's the quiz. Please try not to be intimidated by its length, these are thirty very important questions that will create a valuable foundation for many of the decisions you'll face as you build your family.
1. Why do you want to adopt?
2. On a scale of 1 to 10, with 10 being the highest, how badly do you want to adopt?
3. Who is the driver of wanting this adoption? Will this cause conflict?
4. Will this driver/driven dynamic cause conflict in your relationship?
5. What age child would you prefer to adopt? (Underline the preferred age, and circle all ages you would be willing to consider.)
6. How firm are you on the age selected above?
7. Which of the following racial heritages would you be willing to consider in an adoptive child? (Select all that apply)
8. Which gender would you prefer in your child?
9. Would you consider twins?
10. Do you feel you are stable in your relationship as a couple without having children?
11. Which friends and family members would you want to tell about your adoption plans? Which would be supportive and which would not?
12. What level of openness are you willing to consider with birthparents?
14. Would you be willing to comply with specific birth family requests regarding child rearing (such as religious instruction, name or schooling)?
15. Where would you be willing to go to adopt? (Select all that apply)
16. How much time will you take off work during and after the adoption?
17. How much money would you be willing to spend on an adoption?
18. How much economic hardship would that cause?
19. When and how do you feel children should be told they're adopted?
20. Would you support/assist your child if he/she wanted to find, contact or have a relationship with his/her birthparents?
21. Many adoptive parents have 'dry runs' before they actually adopt. How would you handle an adoption that matched with you but did not end up placing?
22. Will you or your spouse (partner) change your workload outside the home after the adoption?
23. What do you feel you could contribute to a child?
24. What aspects of childrearing are so important to you that you would find it difficult to compromise (such as discipline, religion, schooling, stay-at-home parenting, etc.)?
25. Are you ready to love an adopted child as much as one you gave birth to biologically?
26. Would you prefer to continue with infertility treatment before seriously pursuing adoption? If so, why?
27. Deep down do you feel like you are being forced to adopt if you want to have children, adoption as a means to build a family is "second best," or that adoption is your "last resort" if you want to be able to have children? (If you answered yes to any of these points, there is a very good chance that you have some significant unresolved issues relating to infertility that you might find beneficial to address and resolve prior to adopting.)
28. What is the ideal adoption situation for you?
29. Ideally, how many children would you like?
30. How long are you willing to wait to adopt?