Bosserman Law Is Your Memphis Adoption Lawyer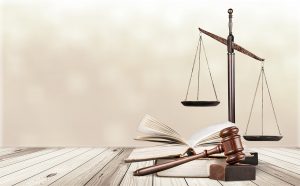 Adopting a child means taking on an additional responsibility. Yes, it is a nice way to give children that have been abandoned or lost their parents at a young age a childhood they deserve. However, not being able to pull it off properly can ruin the lives of both the adoptive parents and the adopted child.
Not everyone is a specialist of Adoption Law and with this highly important step of your life, it is crucial that you choose the right person to do the job for you. Here are a few things adopting parents should know before they go ahead with choosing a Memphis Adoption lawyer.
Prior Experience

One of the main things to know before choosing an adoption lawyer is asking if they have a prior experience of working with such adoption cases. Ask them if they have handled one recently (they will not be knowledgeable about the inter country adoption changes that took place in 2014 if they have not handled any such case recently). Make sure the attorney you are choosing is up to date and knowledgeable about the adoption process you are planning to start.

Consumer Rating and Professional Licensing

Always double-check if the adoption lawyer has a license from your state. You can also take help from parents who have adopted a child and ask for a reference.

Know Who is Going to Follow Your Case

It is important to ask if you will be working directly with an attorney or with one of their assistants. It is good to know about all the details of the lawyer before choosing them—like the timings they work, the mode of communication they prefer, etc.

Know about the costs

When deciding on a specific adoption lawyer, make sure you ask them about their consultation fee. Also, ask them about an estimated budget for adoption.

Use a professional Attorney/Agency/Organization

If you are adopting a child, you need make sure that it is lawful and fulfills all the legal and administrative criterions. For that you will need help from a professional Adoption lawyer in Memphis or adoption agency.

There are legal strings attached to adoption. To make sure these strings don't hold you back, contact our adoption department today! We have specialist lawyers who can help you in the adoption process from the beginning to the end. Our top attorney also has an experience of adopting a child himself and will be able to guild you best in this matter.
Adopting a child means taking on an additional responsibility. Yes, it is a nice way to give children that have been abandoned or lost their parents at a young age a childhood they deserve. Not being able to pull it off properly can ruin the lives of both the adoptive parents and the adopted child.
Here are a few things adopting parents should know before they go ahead with the adoption which your Memphis Adoption Attorney will tell you.
1.    Adoption can be Time Consuming
Adopting a child is not a process that can be fast tracked. There are several legal and administrative layers of work that need to be fulfilled. If your adoption takes time don't grow restless or irritated. Adoption organizations want to make sure they have your complete data and are content with your abilities as a parent before handing the baby out to you.
2.    Get your Documents in Order
Adopting a child is an important responsibility, you cannot expect to be handed that easily. You will need to show a number of different family records, financial documents etc. to prove that you are legally qualified to adopt a child. A good way to start up on this is reading about eligibility requirements for parents looking to adopt over the internet.
3.    Learn about the child before Adoption
While you'll get a lot of time to get to know the child once you have adopted them, it is important to know as much up front as possible. There needs to be background research conducted about the child which means finding out their medical record, circumstances of their entry into the adoption home etc. before you make your decision.
4.    Adoption is not shopping, respect the child's emotions
Adopting a child is not like going to a shop and making a purchase. The child is a human being that has emotions, likes and dislikes. If the child is an infant they may not have the same attachment issues that a slightly grown up child might have. Children over the age of four can find it hard to adapt to a new environment and may need nurturing throughout.
5.    Use a professional Attorney/Agency/Organization
If you are adopting a child, you need to make sure that it is lawful and fulfills all the legal and administrative criterions. For that, you will need help from a professional Adoption Attorney or adoption agency.
There are legal strings attached to adoption. To make sure these strings don't hold you back contact our adoption law department today!
Separating fact from fiction when it comes to the law is never easy. Matters get more complicated with the topic of domestic adoption law. With such an emotionally charged subject and constant developments, it can be hard to distinguish what's real and what's just a rumor.
To help you better understand the process of domestic adoption, we'll take a look at some of the most common myths and realities.
International Adoption is More Common Than Domestic
Fiction. While international adoptions are certainly common, domestic adoptions occur more frequently in the United States. In fact, the number of international adoptions is shrinking overall with the Wall Street Journal referencing 6,441 international adoptions in 2014 vs. 23,000 in 2004. Many families are choosing to go the domestic route when it comes to adopting a child.
Domestic Adoptions Are More Open Than They Were in the Past
Fact. The general nature of adoption has changed greatly over the past few decades with more people favoring a transparent process. Instead of conducting the process in secret, adoptive parents and birth parents are more likely to take the time to get to know each other these days. This approach to adoption allows more information about the child's medical and family history to be shared as well.
Domestic Adoptions Are Long, Drawn-Out Processes
Fiction (mostly). Why do we say mostly? Because the actual duration of an adoption process does vary, and there are no guarantees as far as an end-date. Without the right guidance, you can find yourself tangled up in home studies, court hearings and more. However, the right counsel makes a world of difference.
At Bosserman Law, we understand the ins and outs of adoption because we've been through the process ourselves. Our guidance will turn the process into a joyful one for you and your growing family.
If you're not sure where to begin or just need a confidential ear, reach out to Bosserman Law today by calling 662.890.9558. We'll provide the guidance you need to begin building or expanding your family.
Do you want to adopt your stepchildren, but feel daunted by the process?
Adopting a child can be lengthy and complicated, but it's usually much simpler when you're a stepparent.
As a stepparent, you're legally connected to one of the children's parents. You're also living with the children already. Because of these circumstances, the courts are more likely to dispense with hurdles such as home visits.
Unfortunately, you might still face some obstacles to complete the process. Here's what you need to know.
Getting Parental Consent
The biggest hurdle in a stepparent adoption is obtaining the other birth parent's consent.
Adoption terminates parental rights. A birth parent might be reluctant to give consent, especially if he or she is still a presence in the children's lives. The flip side is that adoption also terminates parental responsibilities, including the obligation to make child support payments.
Should the birth parent refuse consent, it might still be possible to go ahead with the adoption. In order to do so, however, you'll need to prove abandonment, lack of fitness or that the parent isn't the presumed father.
How To Prove Abandonment
To prove abandonment, you'll need to show the birth parent doesn't communicate with or financially support the child. Failure to communicate or make child support payments must have happened continuously for a given length of time.
How To Prove Lack Of Fitness
The court decides whether a birth parent is unfit at a fitness hearing.
You'll need to prove the birth parent is abusive, doesn't visit, has mental problems, has a drug or alcohol addiction or is in prison.
Presumed Fatherhood
Most states have laws that set out who is presumed to be a child's father.
The court can terminate parental rights if you can prove the person refusing consent doesn't meet your state's legal definition of a presumed father. That way, you'll no longer need his consent to go ahead with the adoption.
Do you need help with the stepparent adoption process? Contact Bosserman Law at 662-890-9958 to schedule a consultation.
Congratulations on your recent nuptials to your best friend. You've gained a companion for life, plus one. When you said "I do," it wasn't only to your spouse but also to his or her child. To make your union official with them as well, you'd like to file for a stepparent adoption in the great state of Mississippi. But where do you start?
About Mississippi Adoption Law
In general, Mississippi's adoption law states that anyone can be adopted.  If your stepchild is over the age of 14, he or she will have to give consent. Aside from a new stepparent, an unmarried person or a married couple may also adopt.
The adoption won't be finalized until the child has resided with the adoptive parent(s) for 6 months. If your new family has already been living together prior to the filing, this period of time may be shortened.
How Stepparent Adoption Law Works

Whether you are the stepmother or stepfather, you can adopt your spouse's child as long as the two of you are legally married. You will file the adoption papers with the court of the county in which you reside.
Matters can get a little hairy when taking the other biological parent into account. For you to adopt his or her child, the biological parent's parental rights have to be terminated. This can happen in two ways. The easiest route is by the other parent consenting to the adoption and relinquishing his or her rights willingly. Things get more difficult when biological parents don't consent and have their rights forcibly terminated. This will only happen if:
They have abandoned the child.
They cannot financially support the child.
They rarely contact the child.
They have abused or neglected the child.
They're the presumptive father but not the true biological father.
Upon approval of the adoption, your stepchild can take your last name and receive an updated birth certificate if desired. An adopted stepchild will also have the benefit of inheriting from you. Adopting your stepchild can be a wonderful step in uniting your new family, but it may be a complicated process. For an adoption process that's family centered, reach out to Bosserman Law.
Growing my family through adoption has been a life-changing and rewarding experience. But it was not a decision my wife and I came to without substantial planning and careful thought. If you are considering building or growing your family through adoption, you have surely spent more than a handful of sleepless nights in conversation with your spouse and countless hours online doing research.
And yet, you probably still aren't sure if you are prepared.
It's a common concern – and a reasonable one. In fact, if you show me someone who takes a leap of faith like this feeling fully prepared,  I'll show you someone who's not nearly prepared enough.
There are countless resources online and off to help you make informed decisions throughout your adoption journey. One of the best, and simplest, is a quiz compiled by the resource website adoption.com. I suggest that you make two copies of the questions below. Answer them privately and ask your spouse to do the same. Then compare your answers and use them as the foundation for a series of open and honest discussions.
After those discussions, I cordially invite you to schedule a visit with me to learn more about what I learned from my family's experience and how I may assist you in your journey.
Here's the quiz. Please try not to be intimidated by its length, these are thirty very important questions that will create a valuable foundation for many of the decisions you'll face as you build your family.
1. Why do you want to adopt?
2. On a scale of 1 to 10, with 10 being the highest, how badly do you want to adopt?
3. Who is the driver of wanting this adoption? Will this cause conflict?
4. Will this driver/driven dynamic cause conflict in your relationship?
5. What age child would you prefer to adopt? (Underline the preferred age, and circle all ages you would be willing to consider.)
6. How firm are you on the age selected above?
7. Which of the following racial heritages would you be willing to consider in an adoptive child? (Select all that apply)
8. Which gender would you prefer in your child?
9. Would you consider twins?
10. Do you feel you are stable in your relationship as a couple without having children?
11. Which friends and family members would you want to tell about your adoption plans? Which would be supportive and which would not?
12. What level of openness are you willing to consider with birthparents?
14. Would you be willing to comply with specific birth family requests regarding child rearing (such as religious instruction, name or schooling)?
15. Where would you be willing to go to adopt? (Select all that apply)
16. How much time will you take off work during and after the adoption?
17. How much money would you be willing to spend on an adoption?
18. How much economic hardship would that cause?
19. When and how do you feel children should be told they're adopted?
20. Would you support/assist your child if he/she wanted to find, contact or have a relationship with his/her birthparents?
21. Many adoptive parents have 'dry runs' before they actually adopt. How would you handle an adoption that matched with you but did not end up placing?
22. Will you or your spouse (partner) change your workload outside the home after the adoption?
23. What do you feel you could contribute to a child?
24. What aspects of childrearing are so important to you that you would find it difficult to compromise (such as discipline, religion, schooling, stay-at-home parenting, etc.)?
25. Are you ready to love an adopted child as much as one you gave birth to biologically?
26. Would you prefer to continue with infertility treatment before seriously pursuing adoption? If so, why?
27. Deep down do you feel like you are being forced to adopt if you want to have children, adoption as a means to build a family is "second best," or that adoption is your "last resort" if you want to be able to have children? (If you answered yes to any of these points, there is a very good chance that you have some significant unresolved issues relating to infertility that you might find beneficial to address and resolve prior to adopting.)
28. What is the ideal adoption situation for you?
29. Ideally, how many children would you like?
30. How long are you willing to wait to adopt?