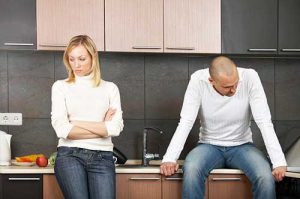 As a Memphis divorce attorney, co-parenting can be a difficult thing especially if you had a messy divorce. However, you need to establish open lines of communication and make it work for your children.
Did you recently get a divorce and are wondering about the future of your children?
Are you not sure how your children will cope with the divorce?
Here are some tips that you can make use of if you are a divorced parent and are looking forward to co-parenting. The physical and emotional needs of your children can be well met even after divorce. When these needs of your children are met, they are likely to get through the divorce period and continue their lives in a much better way. Keep in mind that divorced parents have a high probability of succeeding at co-parenting if the following things are kept in mind.
Useful Tips to make Co-Parenting Work
Call A Truce

Try to be at peace with your ex partner. This will help you handle co-parenting in a much better way. Also understand that it is not necessary for your partner to do the same with you.

Establish A Working Relationship With Your Ex-Partner

Things will straighten themselves out if you think of co-parenting as a business relationship with your partner. There should be no attachment whatsoever with the ex-spouse. There should also be no expectations of emotional support from the other party. Make appointments like in business to talk about anything important about the kids. Meetings should take place with a proper agenda on mind and focus should remain on that. Observe formal courtesies with your ex-spouse for the sake of the fact that they are the father or mother of your child and your child deserves the love of both the parents. You don't necessarily have to talk like people do in business, but it is important to keep the negative feelings aside. It may feel strange having a relationship like this with the person you have children with, but this is the best thing you can do for the sake of your children.

Do Not Second Guess Your Ex-Spouse On Every Decision They Make

It is important that you don't second guess him or her once you have decided to work together as co-parents. Your ex-spouse will make decisions that you do not agree with from time to time, and on such occasions, it is best to meet with them and discuss your concerns.

Do Not Make Plans With Your Children Without Consulting With Your Ex-Spouse

It is tempting to promise your children a trip to Disney Land or a vacation in Hawaii, especially since you aren't spending as much time with them as you used to, but you also have to talk to your ex-spouse before you make such promises. Even if you are planning to take them on a short road trip, your co-parent should be informed of your plans.

Don't Discuss Your Divorce With Your Children

One of the most important thing while co-parenting is not to discuss any dispute or divorce issues with your children. Also, don't speak ill of the other parent in front of the child. Don't express negative thoughts thorough facial expressions, body language or any other way about the other parent. Keep in mind that your child can read you.
If you want to discuss further about the issue, a Memphis Divorce Attorney can help you in this regard. Find the right advice with a leading law company and you can deal with co-parenting in the right way.
Choosing a Hernando divorce attorney can be a difficult task. Your divorce attorney is the person that you are relying on for everything related to your divorce case. An attorney will be involved in your divorce right from the beginning till the very end. Choosing a divorce attorney is much more than running your fingers through the classified ads in the newspaper. You have to consider a number of things before you pick the best divorce attorney.
Here are the things you should consider when choosing a Hernando divorce attorney.
Skills & Expertise
When choosing a divorce attorney, the first thing that you need to consider is the skills and expertise. Choose an attorney who is skilled and has the right experience working in the same field. If you get to choose a wrong attorney, negotiating your divorce agreement on the right terms might become difficult for you.
Personal Style
If you are hiring an attorney to do more than just reviewing the paperwork of your divorce, you must choose the one you are comfortable talking to and sharing your story with. The attorney should also share the same philosophy as you have and you two should be on the same page regarding your divorce.
Affordability
Another major thing to consider when hiring a divorce attorney is the fact that how much you can pay them. If you are low on budget, you may have to choose an attorney who may be less experienced than the best ones. The good thing here is that the new lawyer has a reputation to build and they might be willing to give in more effort and put in more hard work than others. Keeping in mind your affordability is a very important consideration when choosing a divorce attorney.
It is very important to be realistic when choosing a divorce attorney. You should be clear about your goals. You should also understand that the sole purpose of a divorce attorney is to dissolve your assets and address the custody issues. While they may be kind enough to listen to your frustration and sadness, it is not their job. It is now up to you to use them in the best way for the money you are paying.
If you are facing a divorce and are looking for experienced and highly skilled Hernando divorce attorneys at affordable rates, Bosserman Law will never fail you.
Learn more about how we can help you through your divorce here!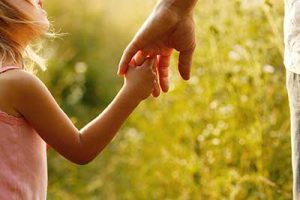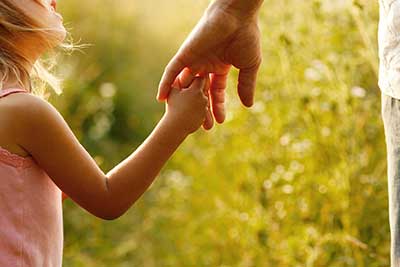 In situations involving a divorce, the child support costs need to be determined as a part of the settlement between both parties. Hiring a good lawyer for child support can be really beneficial for you as they will be overseeing the case on your behalf. If you are looking for a child support lawyer and are in the phase of choosing the one best for you, you would want to know the following 5 things.
1.     They Understand the System
If you are in a fix about whether you should go for a child support lawyer or not, it is better hiring one because you don't understand how the system works. The lawyer will have the necessary experience and expertise and can talk to the system in the language they understand.
2.     They can make child support easy
When you hire a child support lawyer, they can make the implementation and the adjustment process easy for the parents. This is the time when the parents are already going through a difficult phase. Getting help from a child support lawyer will take away many tasks from you that you are not in a position to do right now.
3.     They can help with recouping child support not paid yet
When you hire a lawyer for cases involving child support, they will not only help with the case but can also help you with recouping back the unpaid child support from the custodial parent. They will also guide you in the best way about when it is recommended to depart from the child support guidelines.
4.     Understand the difference between litigation and mediation
At this very difficult time of your life, you need support. Professional help from a lawyer can take your case to a better finish as they understand the difference between and also when is the right time for mediation and litigation.
5.     They will do everything
Yes, from filing documents to clarifying terms and from calculating the payments to collecting and reinforcing them, child support lawyers will do everything for you. Getting a professional an reputable lawyer can really help you with your case.
If you are looking for the best Southaven Child Support Lawyers, you will be pleased to know that Bosserman Law offers the best child support lawyers in town. We have on our panel the best lawyers that can help you with your child support.
Mississippi Child Support Laws – The top things you need to know
Mississippi adheres to a specific set of codes when it comes to child support payments. In case of a divorce when the child is handed custody to one parent, the other parent is required to pay child support. To determine the amount to be paid and settle the matter, finding a child support attorney in South Haven is important. However, it is not that difficult as there are many lawyers who specialize in constructing these agreements.
This law was formed so that the parent who is not living with the child full time has to bear responsibility as well, and pay for the needs of the child/children as well. The custodial parent is obligated for child support too; however, there is no certain percentage of their income that has to be documented legally as the state assumes that this parent will be providing for their children through their assets.
The payments made by the custodial parents continue till the child turns 21. In case the child is sentenced in a juvenile facility, the non custodial parent is not obligated to pay child support for the period the child spends in jail.
How to calculate the payments?
To calculate the amount that a non-custodial parent has to pay, the first thing to know is the total income from all sources. These include salary, commissions, investments, trust and inheritance.
Taxes, disability contributions, social security contributions and mandatory retirement are to be subtracted from these and the difference would be the Gross income.
Child support percentage is as follows:
1 child: 14% of income
2 children: 20% of income
3 children: 22% of income
4 children: 24% of income
5 or more children: 26% of income
Adjustments in the amount paid
In some cases, it is possible that the amount being paid for child support is unfair to a parent or the child. In some cases, the amount set by the state can be rebutted with evidence of factors such as extraordinary medical expenses, child's own income, increase in either parents' income, and the child's age.
As times, agreements have been made between the parents to adjust the child support amount to be fair to the other parent. This agreement has to be written though and submitted in court where the agreement has to be approved by a judge.
Details for this process can be discussed with your child support attorney in Southaven, as they can better guide you to what would be fair for you and your child. For more information on family law, contact us today!
Before filing for divorce, you must decide if you are filing for a non-contested or contested divorce. The selection will influence how long it takes to settle your divorce and may affect the resolution of some important matters such as child custody or property division.
Filing for divorce is a difficult decision for anyone and knowing which type of divorce to file for can be confusing. Here's what you need to know about contested divorces as compared to non-contested divorces in Mississippi.
The Difference Between Contested and Non-contested Divorce
First, it's important to understand what constitutes a non-contested divorce and a contested divorce. You may also hear non-contested divorces referred to as "no-faults" divorces. Couples who file for a non-contested divorce typically cite irreconcilable differences and agree on the major issues pertaining to the divorce.
A contested divorce is fault-based, meaning a legal reason is cited as the cause of the divorce. There are several fault grounds in Mississippi including adultery, cruel and inhuman treatment, insanity, and desertion for one year or longer.
Important Information about Contested Divorces
First, you or your spouse must have had residency in the state of Mississippi for six months or longer to file for either type of divorce. However, with contested divorces, whoever files for divorce must prove the fault they cited as the legal reason for divorce. The other spouse will respond to the fault grounds with an acceptance or denial.
As you might have surmised, contested divorces take longer than non-contested divorces as a general rule. A Final Judgment of Divorce can be made 60 days after the initial complaint is filed. However, with a contested divorce, the court will have to decide on many of the issues at hand, lengthening the process.
An experienced attorney is a key requirement to successfully navigating a contested divorce. At Bosserman Law, we understand the challenges of divorce and how to reach a favorable outcome. To discuss your case and how to proceed, contact us today at 662.890.9558 to set up a consultation.
As a parent, you're legally obliged to support your children, irrespective of whether you're married or not.
Of course, things can get complicated if you're separated or divorced, especially if you and your ex have become estranged. Raising children isn't easy, so you owe it to yourself and to your children to know your rights and make sure that your ex fulfils his or her end of the bargain.
Here's how to do this.
Are You the Custodial or the Non-custodial Parent?
If you're the primary caregiver with custody, you're the custodial parent. You're still responsible for paying child support. However because you're already spending money on and sharing many of your other assets with your children, you won't be ordered to make actual payments.
Your position will be different if you spend less than half the time with your children and do not have full custody. As a non-custodial parent, you'll be ordered to pay child support. Child support payments are calculated as a percentage of your adjusted gross income in accordance with state guidelines.
What if My Ex Doesn't Pay Child Support?
Making sure your ex's duty to pay child support is recognized is an important step. But what if regular payments aren't forthcoming?
There are many ways you can ensure that your ex pays child support regularly. The easiest is to ask for income withholding.
This is exactly what the name suggests: your ex's employer will withhold the child support due from your ex's paycheck. If your ex is unemployed, the alternative is to ask for unemployment intercept. This is similar to income withholding, except that the child support due will be withheld from your ex's unemployment benefits.
You may be able to obtain assistance from the state's child support enforcement unit.
What Are the Legal Consequences of Missing Child Support Payments?
Collecting child support might sound like a whole lot of trouble, and you may be tempted to let it go. But your ex is responsible for your children's well-being, even if he or she never sees them. Missing child support payments can also have serious repercussions, including jail time.
Are you having trouble collecting child support payments? Contact Bosserman Law at 662-890-9958 to schedule a consultation.
Divorce is an emotionally and mentally challenging legal affair. Financially, it can be devastating. Whether or not it goes smoothly or gets nasty depends on how you handle it. However, you have a couple of options to make the process easier.
Contested Divorce
If you and your spouse can't settle on what to eat for dinner let alone anything else, then a contested divorce may be your best option. Contested divorce is the lengthier, expensive process held in front of a judge with lawyers arguing on your behalf.
Because of these proceedings, the specific terms of your divorce become a part of public record. Contested divorces are common because spouses can't come to agreement on matters such as child custody and support, property division, and alimony.
Uncontested Divorce
However, if you and your spouse can agree on specific terms without the mediation of a judge, you could go with an uncontested divorce. In Mississippi, uncontested divorce is a divorce on the grounds of irreconcilable differences. This process is much simpler and less expensive.  Thus, saving some of your sanity and, perhaps, remaining civil with your future ex-spouse.
Divorcing in Mississippi
To divorce in Mississippi, you or your spouse must have been a resident of the state for the past six months. If either of you are in the armed forces and stationed within the state, you are automatically considered residents. When filing, it must be done in the county in which you reside.
Irreconcilable differences are the No-Fault grounds for divorce. Some common Fault grounds include impotency, incarceration, drug or alcohol abuse, adultery, and cruel and inhuman treatment. (Speak with us for a complete list.)
During a contested divorce, the judge will take into account each spouse's financial situation to determine property division, alimony, and child support. The judge will also take the child's (12 years of age or older) preferences into consideration when disputing custody. If a spouse wishes to change their name, they can petition this during the divorce proceeding.
If you're ready to begin the divorce process whether it be contested or uncontested, in Mississippi, Tennessee or Missouri, Bosserman Law can help you.
In the spring of 2014, actress Gwyneth Paltrow and her rock star husband Chris Martin of the British band Coldplay announced that after just more than a decade of marriage, they were undergoing a "conscious uncoupling."
Boy, that sure does sound fancy.
While I don't recall ever seeing "conscious uncoupling" listed in Mississippi's divorce laws, I suppose that if I think about what that term could mean, it's really not that far removed from simply two parties coming to terms on a divorce agreement.
And that I can understand.
In the state of Mississippi, one party cannot be awarded a divorce hearing if the other party does not want the divorce and no cause exists. You either have to agree to the divorce or there must exist a cause such as adultery, irreconcilable differences or habitual cruelment.
Every divorce case that is filed in the state of Mississippi must declare the grounds in which the divorce is to be granted. The grounds for your divorce must be substantiated with evidence or with sworn testimony otherwise the court may dismiss the case.
When you are petitioning the court for a divorce, or agreeing to a divorce, it is vital that you completely understand the grounds and any potential legal repercussions. With my help, you'll never be in the dark regarding your case.
If you and your partner have made the efforts you feel reasonable and appropriate to save your marriage and those efforts haven't worked, contact me and the Bosserman Law team so that we can discuss your situation and determine how to best proceed in a manner that will best protect your assets and far more importantly, protect your access to your kids.
I promise, you won't hear "conscious uncoupling" a single time during our meeting.
There will likely be nothing you ever do inside of a courtroom more important and life-altering than discussing the custody arrangements of your children.
It is vital during these proceedings that you understand first the process of what's happening in the moment and just as importantly, the result of the outcome.
Don't worry.
It's my job to ensure that you're armed with the right information going into the proceeding, aware of what's happening as it happens, and clear on the ramifications of the decisions rendered.
As part of doing that job to the best of my abilities, I'm including here a list of terms and definitions that you'll perhaps encounter in your legal efforts to spend time with your kids.
Please understand that this list of terms is far from exhaustive. It contains only a sampling of legal terminology that you'll need to understand to be equipped to maximize your time with your kids after a divorce.
If you have been threatened with divorce, or if you would simply like to review your current parenting plan and pursue some changes, please contact me today. I welcome the opportunity to help you raise your children the way they certainly deserve to be.
Advocate
Someone who helps and supports another person. An advocate will "take sides" and promote his or her client's view or interests.
Affidavit of Paternity
A form on which the mother, the father if not married to the mother, and mother's husband if she is married, can each state who is the child's biological father.
Alimony
Money paid by a divorced husband or wife to the ex-spouse for personal support.
Child Support
The financial obligation that both parents have to their child(ren).
Custody Investigator
A court appointed expert who is educated, experienced and trained in child development and the effects of divorce or separation on children. The custody investigator assesses a family and recommends to the judge a parenting plan that is in the best interests of the children.
Custody and Visitation Plan or Parenting Plan
The plan describing how the parents will be involved in their child(ren)'s life, recognizing that children of different ages have different needs and that the plan will also change if one or both of the parents move. A parenting plan usually describes the child(ren)'s schedule and describes which parent will make decisions about various things in the child(ren)'s life. After reviewing the parenting plan, the court will be able to determine the legal custody and physical custody arrangements for the child(ren).
Decree and Judgment
The final decision of the court in a family law case. If your case includes an order for money to paid by one side to the other as part of the property division, be sure that your final decree is also says judgment so that you can use collection procedures to get the money if the person does not comply with the order.
Divided Custody
One parent has primary physical custody of one or more children of the relationship and the other parent has primary custody of one or more other children of the relationship, and the parents do not have shared physical custody of any of their children.
Joint Legal Custody
Both parents share the responsibility for making the major life decisions affecting the child's welfare, such as where the child(ren) go(es) to the doctor, goes to school or how money matters are handled. The alternative to shared legal custody is sole legal custody.
Noncustodial parent
The parent who doesn't have custody of the child(ren) and who is usually ordered to pay child support to the other parent who has custody of the child(ren).
Obligee
The person who is receiving child support.
Obligor
The person who is paying child support.
Parenting Plan or Custody and Visitation Plan
The plan describing how the parents will be involved in their child(ren)'s life, recognizing that children of different ages have different needs and that the plan will also change if one or both of the parents move. A parenting plan usually describes the child(ren)'s schedule and describes which parent will make decisions about various things in the child(ren)'s life. As a result of the parenting plan, the court will be able to determine the legal custody and physical custody arrangements for the child(ren).
Physical Custody
The right of a parent to have the child(en)actually live in their home. There are two types of physical custody arrangements: primary physical custody and shared physical custody.
Primary Physical Custody
The technical term for when the child(ren) live with one parent more than 70% of the year, which comes out to 256 or more overnights and the other parent less than 30% of the year, which is fewer than 110 overnights. If the child(ren) live with each parent more than 110 overnights, the technical term is shared custody.
Shared Physical Custody
The technical term for when the child(ren) live(s) with each parent at least 30% of the year. In other words, if the child(ren) live(s) with each parent for at least 110 overnights, the technical term is shared custody.
Sole Legal Custody
One parent is given the legal authority to make the major life decisions affecting the child's welfare, such as where the child(ren) goes to the doctor, goes to school or how money matters are handled. If the parents do not agree on a decision about the child(ren), the parent with sole legal custody has the right to make the final decision.
Visitation
The right of a parent and child to contact and visit one another when the child is residing or visiting with the other parent. The law presumes that it is in the best interests of the child(ren) to have frequent and continuing contact with both parents so that both parents can maintain a good relationship with the child(ren). The schedule for visitation will be set out in the parenting or custody and visitation plan.